Skin
Led by advancements in herbalism and biomimetic science, Josh Rosebrook has been a leading force in natural skin care for over a decade. Each bio-designed formulation harnesses dynamic, fresh phytoactive ingredients, uniquely calibrated to work synergistically with your skin. Our high-function products combine the power of transformative results with a luxurious experience.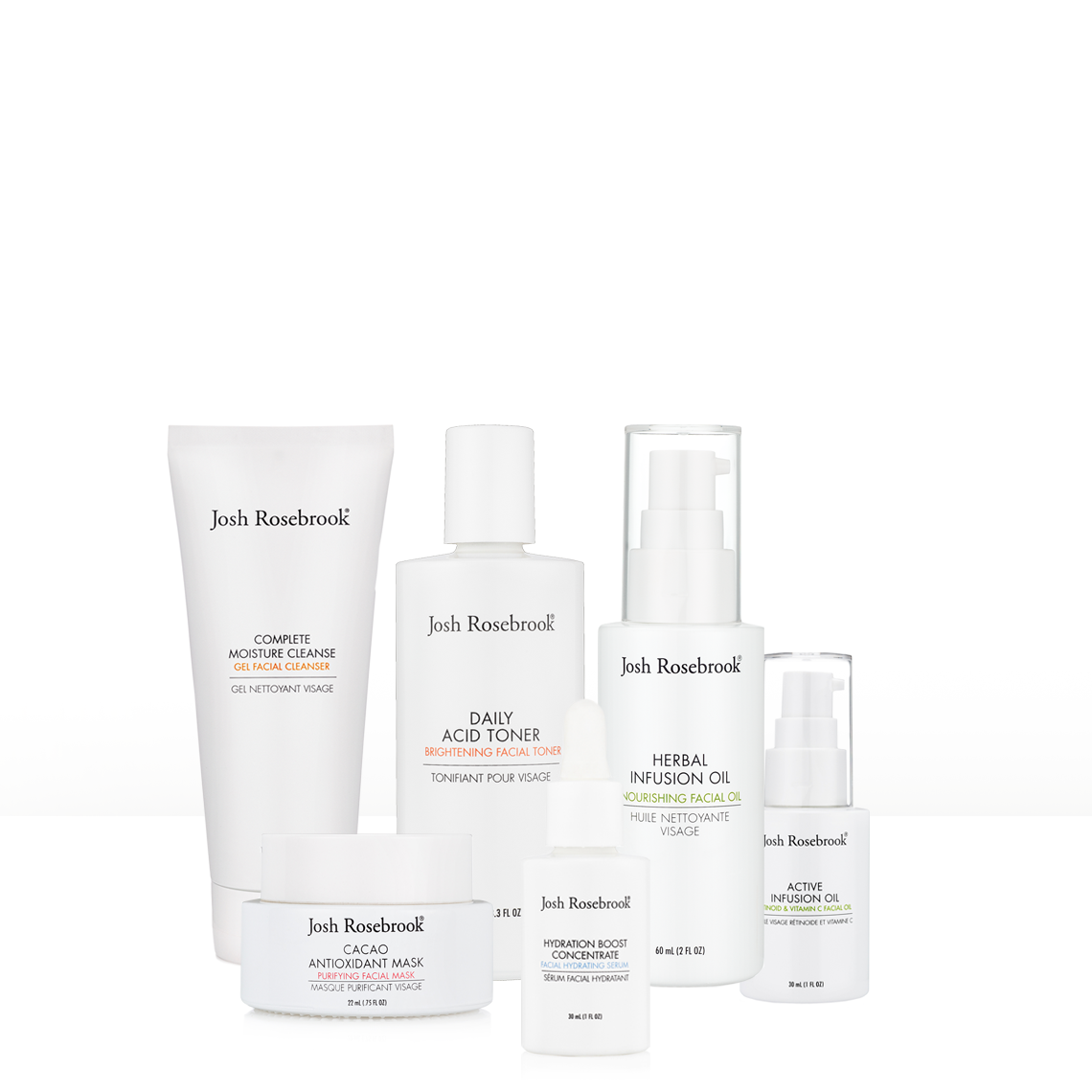 ABOUT SKIN CARE
We take our cues from nature and human ingenuity to go beyond 'clean', creating natural skin care products that support the overall health of the skin, slow the appearance of aging, and nurture the vitality of the person within. Each skincare product has a dual formulation focus: deliver nutrient-dense botanicals and empower the skin with sustainable biomimetics. This focus sets the bar high when it comes to ingredient sourcing, which is why we like to describe our approach as research-driven. We sort through volumes of clinical data for performance criteria and countless ingredient sources both domestically and internationally to feed our rigorous research and development process with a team of cosmetic chemists, a herbalist, and an environmental health researcher. We keep our eye firmly on planet-positive growth, which means that sustainability is a priority for us and a future-forward lens that we constantly look through when it comes to our supply chain. We begin by selecting both organic and natural ingredients as a conscious choice to invest in the incredible multi-factorial benefits of regenerative farming. Regenerative farming, whether organic or natural, renders the superb quality of our botanical ingredients and contributes to the vital microbial biodiversity of the soil. We also select our botanical sources based on the supply of freshly harvested batches, which also affects the ingredient quality. We then move into the selection of our potent synthetic ingredients which act as biomimetics, or ingredients that mimic a natural chemical response on the skin, as a meaningful way to deliver high-function actives that also reduce our overall carbon footprint. Out of this research process, our development team begins to chemically structure our selected ingredients around the concept of synergy, meaning that our ingredients work harder for the skin when paired together in carefully calibrated amounts. Working with ingredient synergy means we have to analyze nutrient co-factors, antioxidant networks, and chemical conversions to ensure that our formulas are truly supporting the health of the skin and slowing the aging process over time.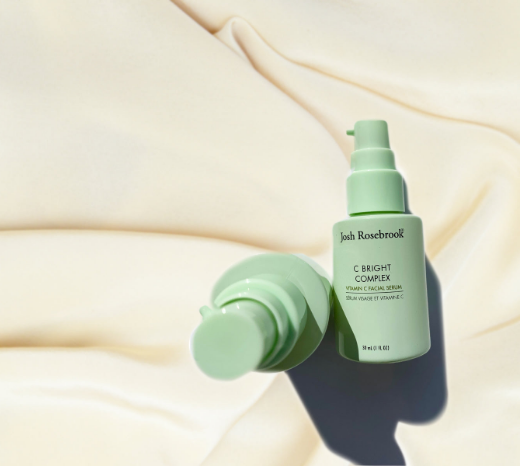 BLOG
Vitamin C, The Most Powerful Antioxidant Your Skin Has Ever Met
---
It should come as no news to anyone that Vitamin C is one of the most important nutrients for humans. More specifically, when it comes to skin, Vitamin C is the most abundant antioxidant and extrem...
Read More