Josh
"TRUE BEAUTY IS A WAY OF LIVING, A WAY OF LOVING YOURSELF"
I was drawn to beauty and self-expression when I was ten years old: I found an antique barber chair in our basement, opened my own 'salon', and intuitively, started styling as many of the neighborhood kids as I could. As a teenager, I spent hours going through the beauty aisles at stores, exploring every brand and researching ingredients obsessively.
My curiosity and passion turned into a career as a hairstylist and led me to my adopted home of Los Angeles, California. Through the years of working with clients, I firmly understood that healthy hair starts with a healthy scalp. This fact led me to explore skin health from a holistic perspective and resulted in a deep dive into the world of cosmetic ingredients with a focus on botanicals and biomimetics.
My first creation came together by serendipity; after my daily hot chocolate habit led to repeated compliments on my glowy skin, I decided to research the skin benefits of raw cacao, and ta-da: the Cacao Antioxidant Mask was born! Without any intention to start a product line, I shared my creation with friends and trusted clients. When people started reporting dramatic improvements in their skin, I knew my journey with beauty was about to change as I stepped forward into the role of the innovative product developer.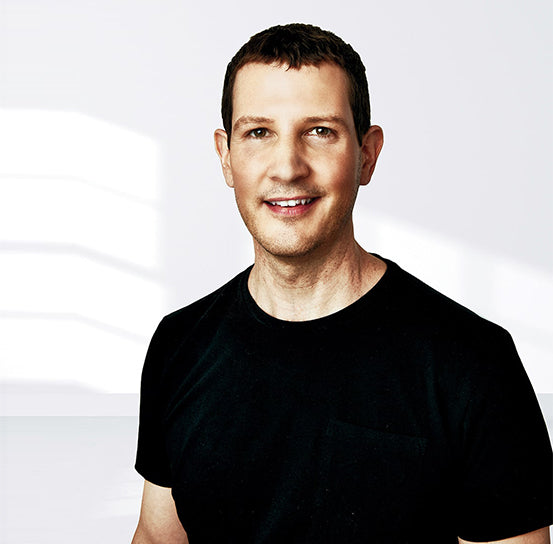 Fast forward to today, where my team and I continue to pull from the same energy that brought about the Cacao Antioxidant Mask: the desire to help all people feel confident and beautiful. Since we officially started selling skin care in 2009, we've produced dozens of internationally celebrated products that work to support and protect the health of the skin, body, scalp, and hair. Our product development team has grown to include industry-leading cosmetic chemists, herbalists, and environmental health researchers. 
Our mission: creating bio-designed, research-driven formulas that harness advancements in cosmetic science and sustainable practices to being optimum performance products that work for everyone, in packaging that works for our planet. 
With gratitude,